In recent years, markets worldwide have evolved into a more competitive environment, and as risks intensify, companies are looking to maximize the efficiency of their processes by adapting their strategies and capabilities, leveraging outsourcing.
Outsourcing is an excellent way to help your business as it moves through its various stages of growth. In fact, a large number of the world's largest companies outsource some of their work.
In order to understand why outsourcing might be the right decision for your business, first, it is important to understand why other companies choose to do so, so we can answer what advantages outsourcing brings and what value it adds.
According to a report made by Deloitte by 2021, the 3 main strategic objectives of why companies outsource are: first, standardization and process efficiency, second, cost reduction and last, driving business value. As a result, most organizations have achieved the stated objectives.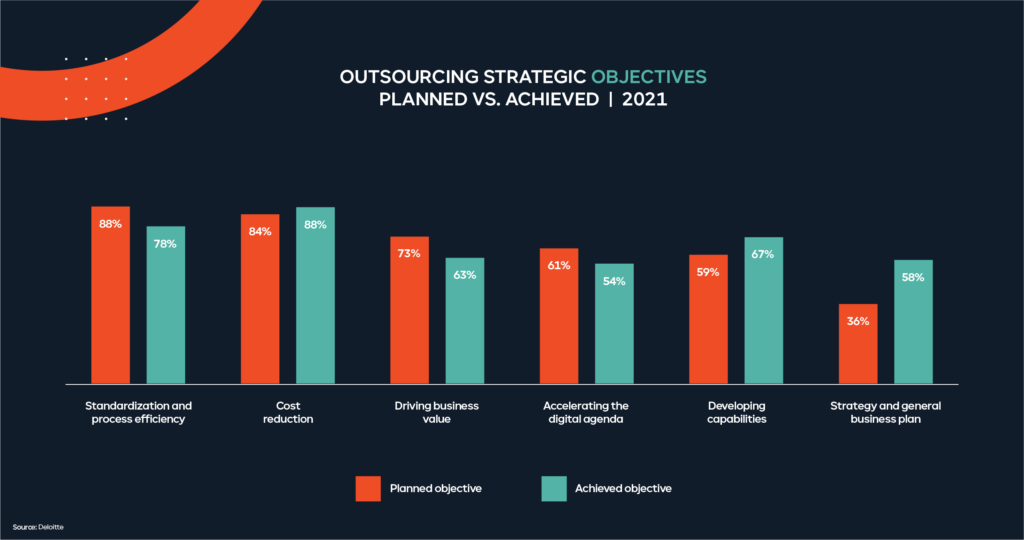 Based on Sanjay Champaneri, Senior Analyst Director at Gartner "Leaders who consider working with outsourcing providers for digital transformation are more likely to meet cost optimization goals while securing financial technologies that accelerate digital agendas."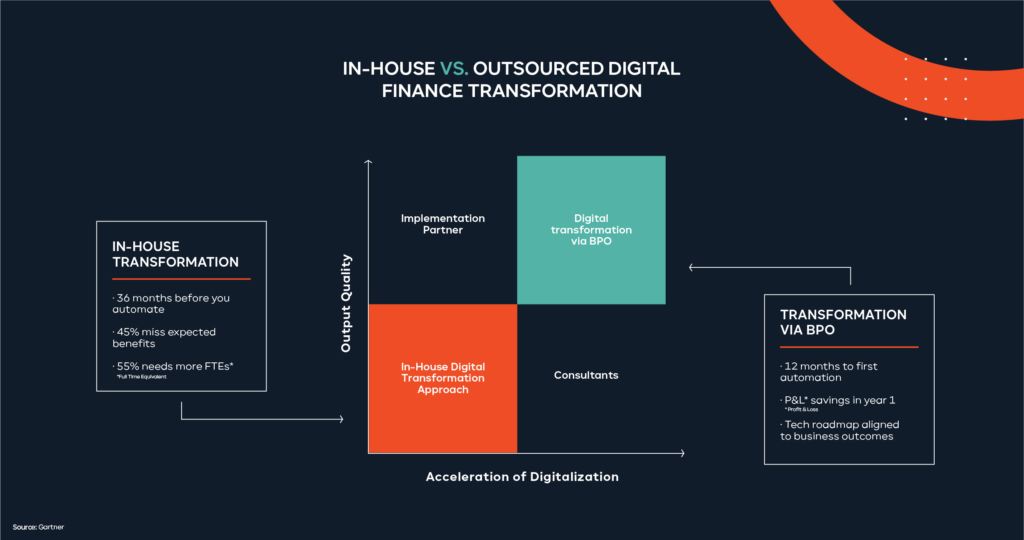 The following is an in-depth look at some of the main reasons why companies seek to outsource their efforts.
Cost reduction: both operational and infrastructure costs reduction since they will be assumed by the service provider.
Improve efficiency and productivity: external providers have the necessary experience and knowledge for which the service was required, allowing the work to be done faster and more efficiently.
Access to technology: companies that outsource can take advantage of the latest technology without having to make a significant investment for the business.
Get help from experts: by outsourcing with external providers you will have at your disposal collaborators or expert teams in the area that can provide valuable information and advice in their respective fields.
Risk reduction: by outsourcing a percentage of the business risk in key sectors is transferred by contracting specialized external suppliers.
However, in recent years, the outsourcing market, specifically in the IT sector, has grown progressively, reaching, according to Statista, a CAGR (compound annual growth rate) of 8.93% and will have a market volume of $551,956 billion dollars by 2026.
Another important fact to highlight, in a survey conducted by ManpowerGroup in 2021, is that 69% of employers have found difficult to find talent in the U.S., due to the shortage of talent specialized in new technologies. That is why companies have resorted to nearshoring their services, all thanks to the "new normal" of remote work.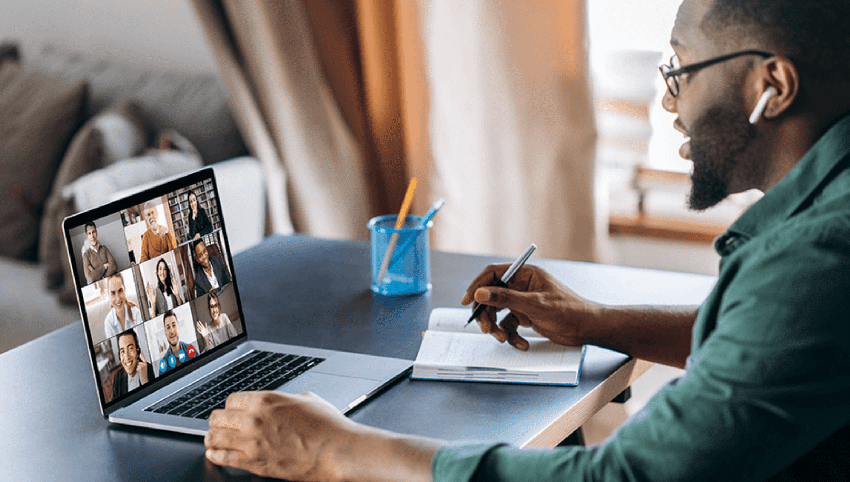 Thanks to the increase in demand for IT services, there is outrageous competition among most developed countries in the outsourcing of their services. There are many factors such as skill, new technologies and salary that determine the choice of country to outsource to. Among the most requested countries are: Ukraine, Poland, China, India and Costa Rica, the latter being the leader in human capital in Latin America.
What makes outsourcing in Costa Rica so popular?
Highly qualified professionals: The World Economic Forum lists Costa Rica's labor force as the main human capital in Latin America. Honoring this qualification, at Interfaz we are characterized by the high qualification of our staff, which is 100% at our client's disposal.
Superior infrastructure and technology: Did you know that San Jose is called the Silicon Valley of Latin America due to the growth of information technology in the region? Costa Rica has been ranked as the third most innovative country in the Latin American region according to the Global Innovation Index. It also has submarine fiber optics, allowing fast connectivity throughout the country. And finally, BPO (Business Process Outsourcing) services, customer service, and IT outsourcing, represent approximately 49% of foreign trade exports.
Ease of communication: thanks to its location in Central America, Costa Rica has a Central Standard Time Zone (CT) with only 2 hours difference from Canada and the United States, allowing easy communication in real time, making the country a convenient destination for outsourcing.
Business-friendly government initiatives: an important factor is government support, both in education and investment. Costa Rica has one of the most educated populations in Latin America, with a rate of 97.86%.
Good command of the English language: Costa Rica ranks as the fourth country in Latin America in speaking English fluently. At Interfaz we are a testimony of this benefiting outsourcing by having easy communication, decreasing language barriers and increasing productivity.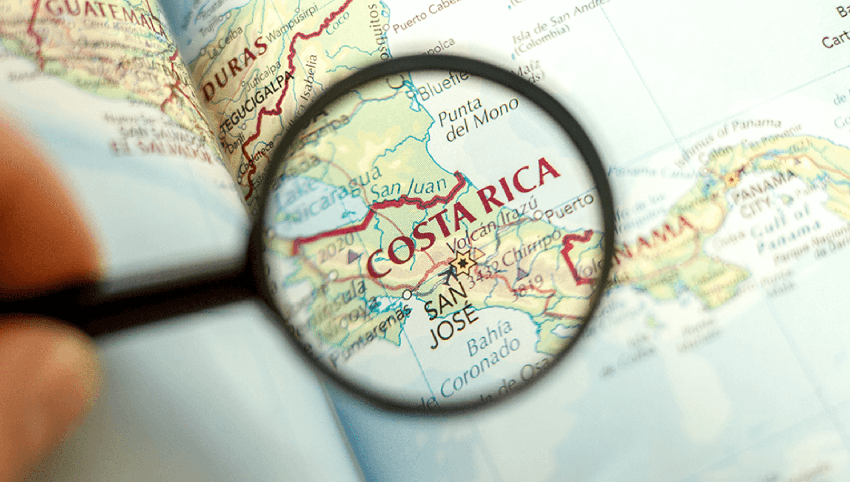 As you can see, outsourcing has many potential benefits, from flexibility to professional representation, and small and large companies are wise to consider scaling their outsourcing needs throughout the year.
At Interfaz, the efficiency of our collaborators, our technology solutions and our success stories make us an excellent choice for you. By outsourcing with us, you are taking advantage of our experience and infrastructure, ensuring a high level of quality.
If you need a solution, outsource any service or consultancy, we are here to support you. Contact us.